Facilities and equipment
◉Students will gain techniques and knowledge in the same environment as professionals
that can correspond to any situations.
Bread-making lab, Bread kobo "Zuisho"
Zuisho is a professional-caliber breadmaking lab with the focus on breadmaking.
Using LED lights, this environmentally friendly lab is entirely equipped with ceiling exhaust system to provide comfortable hands-on training.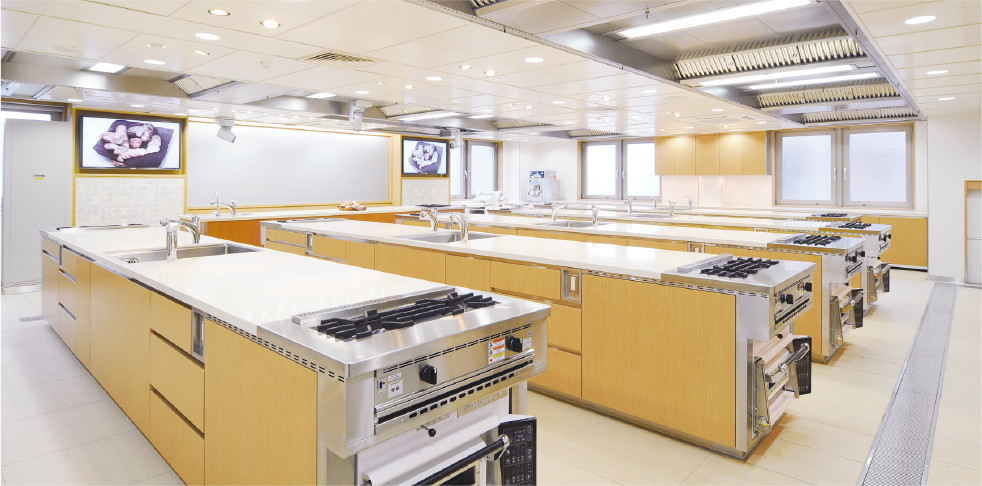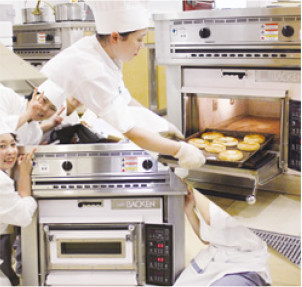 Petit Backen
oven
Petit Backen oven is equipped to each table so that each student can master the management of oven and how to bake dough.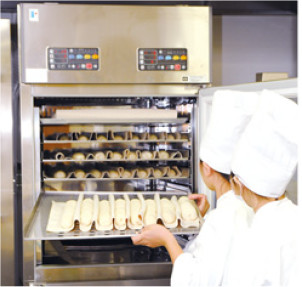 Dough
conditioner
This machine uses computer to determine the dough conditions and refrigerate, freeze and rise the dough.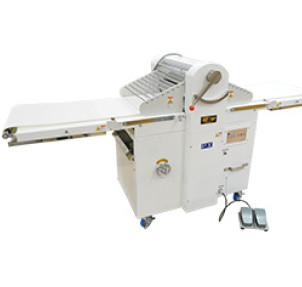 Pie roller
Pie roller can roll out a large amount of dough into thinner and at a specific thickness.
Wagashi lab - Wagashi Kobo "NAGOMI"
Nagomi is a practice room for Japanese confectionery, wagashi, with professional-caliber facilities focusing on Japanese confectionery making. With three sets of full high-definition cameras, students can check demonstrations not only from the front but also from the views from a demonstrator via TV monitors to make it easier to see what's going on.
Refrigerato
Each lab table is equipped with a refrigerator, allowing students to manage the temperatures of ingredients and learn how to use refrigerator.
Steamer
Steamers uses strong pressure to steam manju and uiro in a large quantity.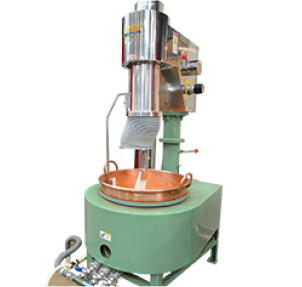 Anko maker
This gas-fired machine is designed to make anko without burning.
Seminar room
Equipped with the up-to-date kitchen equipment, this seminar room offers abilities of demonstration from sugar and chocolate sculpture, which are highly specialized demonstration to the classes of confectionery fundamentals and confectionery ingredients, allowing students to look and learn from demonstrations.
Dessert cafe lab "T's"
This open and sophisticated cafe setting can be used for cafe lab and school sales lab that are simulated the actual cafe. Students can utilize what they have learned after graduation and gain work-ready skills.
Pastry lab
This lab is equipped with the latest confectionery and breadmaking equipment in addition to the easy-to learn flow diagram focusing on its functionalities. In addition, there is a room called "pie room" to instruct students with special techniques such as making croissants, offering a quite unique lab that cannot be see any other schools.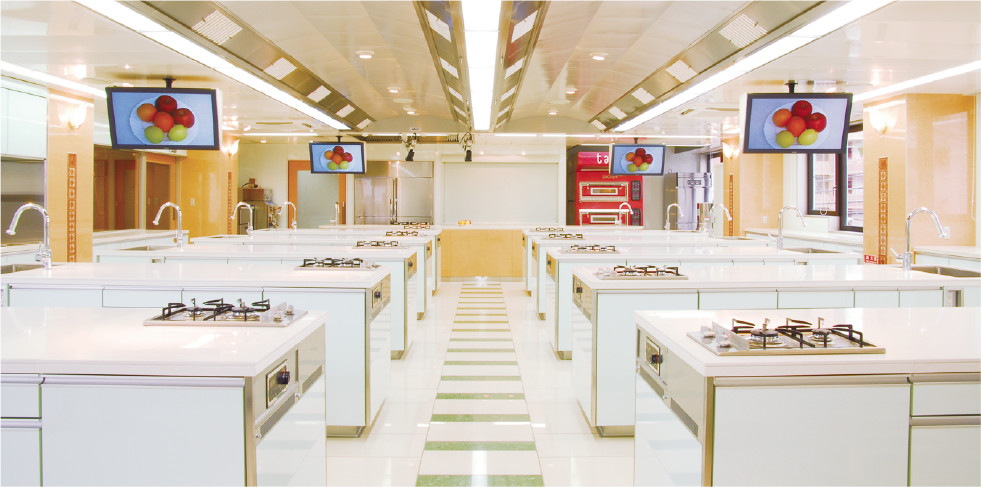 Kitchen lab (located inside the Kyoto Culinary Art College)
All tables are equipped with audio-visual equipment and IH cooking heaters to correspond with the all electric hotels that are increasingly popular in recent years. In addition, it can also be used for the menu development and cooking researches.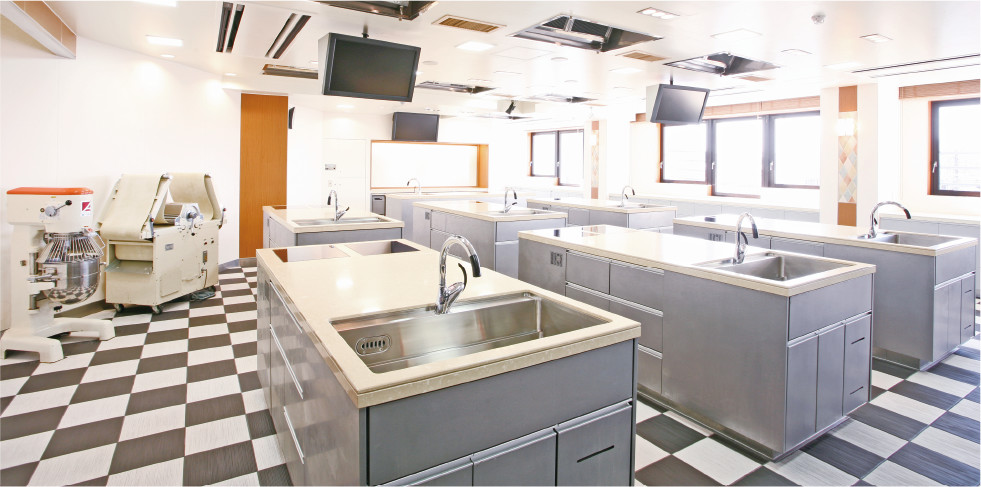 Student lounge
It is a place of relief for students where they can talk about delectable patisserie and future dreams with friends, as well as exchange information about classes and labs.